March projects
Manborne Custom Furniture are working on some really exciting projects at the moment.
We are producing a stunning gothic inspired table and chairs for a high end restaurant.  The picturesque 15th century building is undergoing a huge transformation to create a larger dining area as well as an opulent private dining area for which the bespoke monolithic dining table, we are producing from a single trunk of oak, will take centre stage.  Here is a sneak preview of the gothic inspired chairs in their raw form: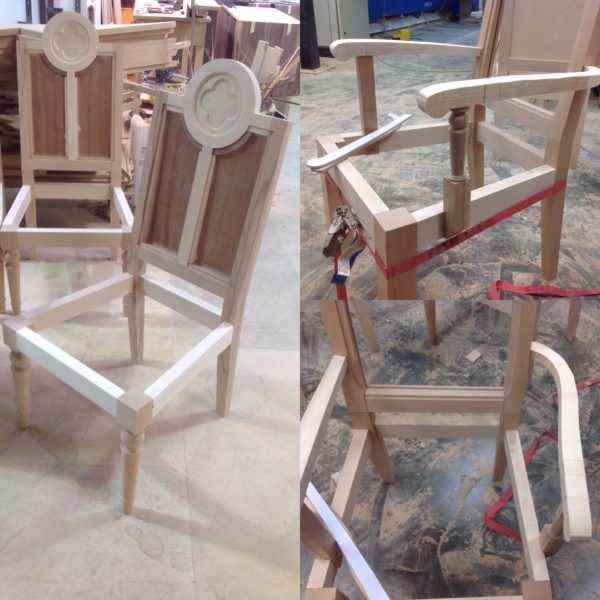 We have also just begun work on an opulent 5* manor hotel which is currently undergoing a massive re-development. In keeping with original building the redesign incorporates traditional 17/18th century english/Irish furniture of which Manborne Custom furniture are producing a large proportion of.  We will keep you updated with some previews of the furniture.
We still have capacity for additional projects, big or small.  Why not get in touch to discus your design requirements?